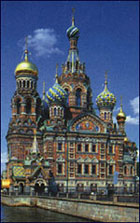 Last week NEW ladies

Feedback
---
Thank you for the time and effort you put into your site. Most of it is common sense, but it is always nice to be reminded of reality.
Clint B., USA
---
I have been looking for a number of years without much success until found your site through a search engine. I read your pages and felt it genuine , I decided to take the Starter Package. Being an Aussie, $50 U.S. is a lot of money but I thought? Worth a try. By the third day of payment I knew you had placed my ad, I logged on there were 15 letters waiting for me. I started to read them and look at the photos , (ALL had Photos) and still they were coming through. By the end of the night , 4 am I had 40 letters. The next day I logged on to my Email and another 60, I have 100 addresses. By day 3 I have 150 and still they come. I think it is day 6, and now I am getting about 6-7 a day, it's incredible. I have read them all in detail and am amazed at how intelligent and worldly wise these women are. Their education levels are astounding and their photos stunning. Thank you very much for your genuine site.
Wayne (Australia)
---

PREPAID TRAVEL OPTION TO MEET WOMEN WHO LIVE OUTSIDE KIEV
We understand that you have the desire to meet specific women on your trip, and that you would go to any reasonable length and expense to accomplish your goals. A $250.00 flat fee per invitation, and our Kiev staff will do the work for you.
You may prepay the expenses of any women who will agree to meet with you in Kiev. Our Kiev staff will attempt to contact her and to make travel arrangements. She will travel from her hometown in the Ukraine to meet with you privately or attend the socials in Kiev. We will arrange round trip train transportation, 1 night accommodation (the accommodation can be extended for an additional fee of $100 per day) and two meals per day, all services will be based on Ukrainian standards. The travel dates will be made to best accommodate the work and personal schedules of the women whom you have invited, and to avoid conflict with the scheduled events provided by our company. To utilize this service you will need to conform your agenda to our efforts.
The Ukraine has an abundance of beautiful women and a foreign traveler could spend many weeks of tiresome, difficult, frustrating travel time and thousands of dollars, simply trying to get from city to city. Ukrainian travel is not easy. If this were not enough, there is the language problem, the need for interpreters or travel companions, accommodations, and where to find good food and drinking water.
AFA strongly recommends that you concentrate on the women in Kiev prior to asking us to invite women from other parts of the Ukraine. Our staff offers these services in an attempt to comply with the desires of our male patrons. You must keep in mind that if you do invite a woman from outside of Kiev for a couple of days you may need to spend a respectable amount of time with her since she came to visit you. She may or may not live up to your preconceived expectations. This may add a few complications to your tour schedule that you have not considered.
Kiev Romance Tour Details
Romance Tours
Russian Women Tours Latin Women Tours Peru, Latin Women Tours Costa Rica, Latin Women Tours
Ukraine Women Tours

Thailand, Asian Women Tours

Philippines, Asian Women Tours Multiple Cities Women Tours
Russian Brides Cyber Guide

7320 N Dreamy Draw Drive
Phoenix, Arizona 85020
(602) 553-8178
FAX (602) 468-1119

Contact Us



THIS PROGRAM IS THE SOLE PROPERTY OF RUSSIAN BRIDES CYBER GUIDE AND MAY NOT BE COPIED IN ANY WAY OR FORM WITHOUT EXPRESS PERMISSION FROM RUSSIAN BRIDES CYBER GUIDE.

© COPYRIGHT 1996-2020 - ALL RIGHTS RESERVED.