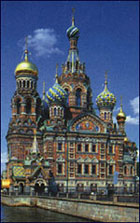 Last week NEW ladies

Feedback
---
I have to say it is the best site I have come across. I feel you tell the honest truth when it comes to marriage between a Russian lady and a western gentleman. I know a few sites that don't tell the whole truth. some of the claims they made are really out there. For example 1 site has a add on there that reads as follows. YOU'RE 60, SHE'S 20, IS THAT A PROBLEM, NOT TO HER IT WON'T BE. I think that men at that age should really look long and hard into why they think an age difference of 30-40 years would work.
Carl
---
Since advertising with you a few months back I continue to be amazed with the number of responses I've received, literally hundreds, I am not kidding. The best thing is that these ladies have access to E-mail which makes correspondence quick and easy. Thank you so much.
P. M., USA
---

This is the most popular and sought after tour date to South America!!! This tour fills quickly and space is limited due to other activities taking place in Cartagena, including the Colombian Beauty Pageant and the Mini Formula One race. If this is a tour you are thinking of attending make your reservations today, and assure yourself a spot on what promises to be the best South American Tour of the year!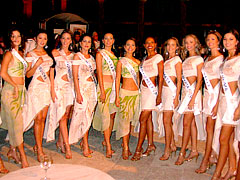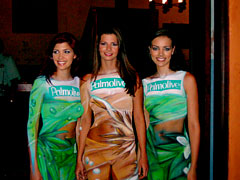 Our tour to Cartagena Colombia is an unforgettable experience that may very well change your life forever. Although all of our Cartagena tours are extraordinary, (just ask anyone who has attended one) the November tour is extra special due to the Colombian National Beauty Pageant, held each November in Cartagena. You will experience a week of parties and festivities, including the infamous bikini contest, leading up to the actual pageant itself and the crowning of Miss Colombia. Only the most beautiful women from all of Colombia participate in this contest, an event you wont want to miss!!
An optional event you will not want to miss is the world-renowned 'Parade on the Water'. Boats from as far as 100 miles away will come to join in the fun and excitement of this unique festival, this is something you have to experience to believe, suffice it to say that you will encounter more beautiful bikini clad South American women on the back of boats during this festival than anywhere else in the world! This is all in addition to our normal tour activities including the two Large Socials, where you will meet hundreds of beautiful sincere women.

Tour Includes:

Airport pickup
City Tour
Island trip
2 Socials
Unlimited Personal introductions
7 Days/ 6 nights

Extend your stay to enjoy the Miss Colombia Pageant!

Parade on the Street - Thursday, November 11th
Parade on the Water - Friday, November 12th
Costume Contest - Saturday, November 13th
Bikini Contest - Sunday, November the 14th
Final Contest - Monday, November 15th

Extend your stay for 6 days for just $900!
(Event tickets not included)

Why don't you have socials during the Miss Colombia events?
Answer: Unfortunately, socials can not be held during the last week of the miss Colombia events. Banquet rooms are full, streets are closed, and many of the women attend the events and will not be available.





| | |
| --- | --- |
| | In addition to these programs, you will have constant contact to as many women as you like through our One-on-One Introductions, via our Cartagena office and the thousands of profiles on file there. Cartagena, just a short 2-hour flight from Miami, is a remarkably romantic city. Whether a leisurely walk on the moonlit beach, or a late dinner in one of the many superb restaurants found in the Old Walled City, Cartagena offers countless romantic possibilities. We turn those possibilities into reality by focusing our efforts on introducing you to as many of these beautiful women as possible. Of course, that is the primary focus of the Romance Tour, to introduce you to as many women as imaginable so that you can find that special one with whom you can spend the rest of your life. |
| | |
| --- | --- |
| You will also discover numerous unique and exciting dating ideas while in Cartagena, including deep sea fishing, reef diving, guided bus tours and boat trips, unique shopping, art museums, horse drawn carriage rides, beaches, casinos, intimate bars, cafes with live entertainment and lively discotheques. Please keep in mind that your Cartagena tour is designed so that all you have to concern yourself with is meeting as many women as possible through the many different vehicles provided for you. Our friendly and competent staff is at your call 24 hours a day to accommodate all your needs. For your convenience, our office is located across the street from the hotel, and the hospitality room is located in the same hotel where you will be staying | Cartagena Staff |
Meet hundreds of women on our upcoming tour

Cartagena is one of the most striking cities in all of South America, and serves as a major tourist destination for many that live in Colombia and the surrounding countries. Although you will experience this magical city during your 10-day Romance Tour, that experience will pale in comparison to the beautiful, sincere women you will be meeting throughout the tour; women who are truly searching for that one special person with whom they can share their lives. We are the experts in Colombia, we have been introducing couples there for over 9 years and remain the undisputed leader in the industry. Trust us, as thousands of men before you have, to provide an unforgettable experience for you, one that will surly change your life forever!

It was the best tour/vacation I have ever had, plus I met the women of my dreams!
Dave S.
November 2002

I met more quality women the first three days then I have met in the last ten years.
Jeffery A.
May 2003

My friends told me I was a fool to go! Now the are so jealous of my new wife. I am the envy of everyone.
Thanks AFA,
Jim B.

Still don't believe, call us and we will be happy to give you phone numbers of our most recent tour clients to Cartagena. Call 602-553-8128, ask for our free tour video!

We now have over 500 video testimonials online from our past tours clients click here
Cartagena Video Testimonials
This is the most popular and sought after tour date to South America!!! This tour will fill quickly and space is extremely limited due to other activities taking place in Cartagena, including the Colombian Beauty Pageant and the Formula One race. If this is a tour you are thinking of attending make your reservations today, and assure yourself a spot on what promises to be the best South American Tour of the year!
*If you wish to attend any Pageant Events please let our office know at time of booking. Pageant events are scheduled in the last few weeks of October and very from year to year. If you wish to attend all events it is best to extend your stay a few extra days.

Program for Colombian Beauty Pageant.
Cartagena Romance Tour Details
Romance Tours
Russian Women Tours Latin Women Tours Peru, Latin Women Tours Costa Rica, Latin Women Tours
Ukraine Women Tours

Thailand, Asian Women Tours

Philippines, Asian Women Tours Multiple Cities Women Tours
Discover why more Romance Tour clients place their trust in A Foreign Affair each and every year than any other tour agency!
Now have all your Romance Tour questions answered by one of our Tour Representatives 7 days a week, from 9AM to 9PM MST, by calling our Tour Info line at (602) 332-7805
Russian Brides Cyber Guide

7320 N Dreamy Draw Drive
Phoenix, Arizona 85020
(602) 553-8178
FAX (602) 468-1119

Contact Us



THIS PROGRAM IS THE SOLE PROPERTY OF RUSSIAN BRIDES CYBER GUIDE AND MAY NOT BE COPIED IN ANY WAY OR FORM WITHOUT EXPRESS PERMISSION FROM RUSSIAN BRIDES CYBER GUIDE.

© COPYRIGHT 1996-2020 - ALL RIGHTS RESERVED.