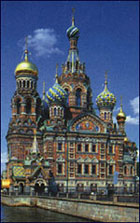 Last week NEW ladies

Feedback
---
Dear Elena Petrova,
I wanted to compliment you on your very fine web site site! I happened to come across your site, because I received an unexpected response to my personals advertisement on the web from a Russian lady, and decided to try to find out more about Russian women and meeting them through the Internet. I must say, that in all of the sites I visited for information about this subject, yours is by far the most well written, informative and helpful. You have covered every important topic that I wanted to know about, and provided very interesting information about other topics I had not even thought of! As the owner of a small company myself, I think it is wonderful that you are able to provide such value to your customers, and (hopefully :-) still make a decent business for yourself in such a fine, ethical manner. The service and information you offer is truly valuable, and I hope that your business, like your marriage, will be richly blessed.
Donald C. (USA)
---
Since advertising with you a few months back I continue to be amazed with the number of responses I've received, literally hundreds, I am not kidding. The best thing is that these ladies have access to E-mail which makes correspondence quick and easy. Thank you so much.
P. M., USA
---

Nikolaev Singles Tour
Upcoming Tour:
Odessa/Nikolaev/Kherson July 20 2017
This is your introduction to Nikolaev women and the home of some of the most beautiful Ukraine women in the world. The proof is in the picture and a quick search of
Nikolaev women on our Search Engine or women's profile pages at will convince any red blooded male that this city by the Black Sea is a premier destination for the single man looking to meet a wide variety of beautiful Ukraine women. Profile after profile will provide the visual evidence that Nikolaev is not to be missed for any man looking to increase his dating and marital options. Nikolaev is the second stop on our Odessa Women, Nikolaev Women and Kherson Women Romance tour and the cream of the three layer cookie.
Our social of Nikolaev women will be held in the early afternoon on Sunday and the group will spend two magical nights in this provincial city by the water giving you the opportunity to explore your many dating options prior to moving onto Kherson the city of brides. Our Kherson Marriage Agency brings together the most beautiful Nikolaev women who have expressed a desire to meet and marry Western man.
The story is told that at one time Peter the Great had a large military force stationed in this Black Sea area and to keep his officers happy a recruiting call went out across Russia for the most beautiful single women to be sent to the Ukraine as brides for officers. This rich and diverse genetic pool of the most attractive Russian women is still evident in the area today.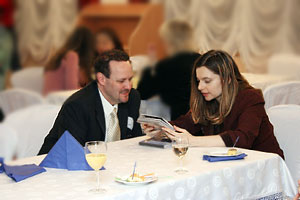 Now enjoy the bonus city of Nikolaev at no extra charge! Nikolaev is located in Southern Ukraine, about 372 miles (600 km) south-east from Kiev, 93 miles (150 km) from Odessa and 50 miles (80 km) from the Black Sea. Its population is about 518,400.
At the end of the 19th century Nikolaev was one of the biggest trading centers in Russia. During World War II heroic defenders of Nikolaev saved the seaport from barbaric destruction.
Today Nikolaev is a leading port on the Black Sea and the center of shipbuilding industry of the Ukraine. The city is low key and you have a great chance to enjoy its hospitality and these beautiful Ukraine women on this once in a lifetime opportunity. Join us and the hundreds of other satisfied clients who have found the love of their lives on a world class Ukraine singles tour.
THE "ROMANCE TRIP" INCLUDES:
Socials - One social for every city (All one city tours include 2 socials. Two city tours will include two Socials (one each city;) and three city tours will include three Socials etc.) Socials include unlimited contacts/introductions, personal interpreters hors d'oeuvres, refreshments, champagne. Unlimited Introductions from our Hospitality Suite staff during tour dates with women from our database as well as new women who are not yet on the internet. Interpreters available in the Hospitality Suite from 9am to 9pm. Personal interpreters provided free of charge during the social and in the Hospitality Suite. Ongoing Hospitality Service with translators and staff to assist with any logistics, advice, or any needs you may have.
Hotel accommodations, including free daily breakfast and other amenities.
Transport from airport, hotel, & all AFA events including Socials where necessary.
One three-hour guided tour of the first city.
Hotel area and orientation walking tours of all cities.
Free 3 month Platinum Membership A $150.00 value!
Free $100 Express Mail credit, to enhance your correspondence opportunities prior to your trip.
Free Fiancee Visa Kit (for U.S. residents only) $89.50 value.
Romance Tours
Russian Women Tours Latin Women Tours Peru, Latin Women Tours Costa Rica, Latin Women Tours
Ukraine Women Tours

Thailand, Asian Women Tours

Philippines, Asian Women Tours Multiple Cities Women Tours
Russian Brides Cyber Guide

7320 N Dreamy Draw Drive
Phoenix, Arizona 85020
(602) 553-8178
FAX (602) 468-1119

Contact Us



THIS PROGRAM IS THE SOLE PROPERTY OF RUSSIAN BRIDES CYBER GUIDE AND MAY NOT BE COPIED IN ANY WAY OR FORM WITHOUT EXPRESS PERMISSION FROM RUSSIAN BRIDES CYBER GUIDE.

© COPYRIGHT 1996-2023 - ALL RIGHTS RESERVED.